About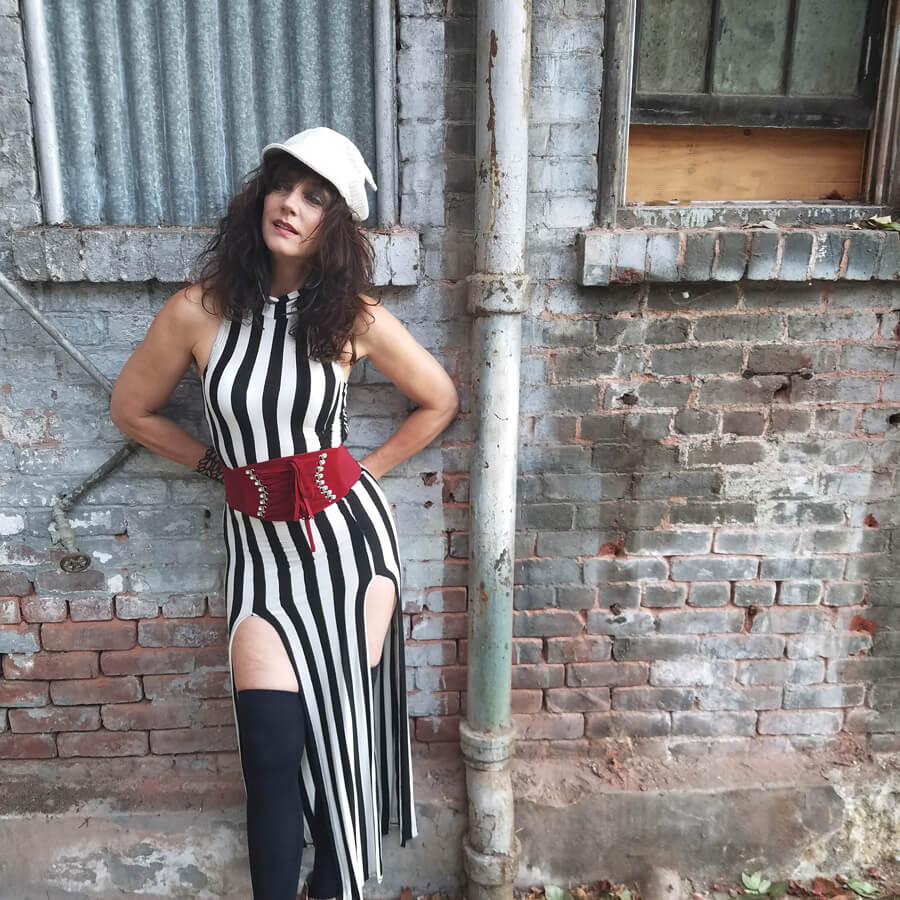 California-based NYMPHYA is an Ethereal Baroque Pop / Folktronica Art-Pop recording artist / producer whose music is lightly suffused with Worldbeat, Classical and Avant-garde. Nymphya's alchemical Art-Pop style is best described as a stirring collage of eclectic beats, soaring vocals, haunting soundscapes, and captivating samples that accompany insightful lyrics, which are often philosophical or transpersonal, and transport the listener to a mystical land or a place of deep reflection.
NYMPHYA released her debut concept CD

DREAM DANCE

in December, 2017, which garnered enthusiastic reviews from an international audience, and her second album,

NAKED KATE

, an all acoustic anthology of Kate Bush covers, was released December 6, 2019.  You can find both HERE.
Nymphya's latest recording is her 6 song sampler EP, CURIOS, released October 27, 2021. CURIOS features 4 favorite tracks from DREAM DANCE and NAKED KATE chosen by her fans, and 2 unreleased tracks from her 3rd album in progress, WHAT HAVE I FORGOTTEN?. You may

find CURIOS HERE
.
"What strikes the listener upon first encounter with Dream Dance is that it is at once challenging and accessible. . . An ambitious and well-crafted work, which provokes as much as it soothes. Sonically what has been created here sounds unique, an admirable accomplishment in and of itself. . . It asks much of the listener and warrants repeated visits. Dream Dance deserves to be heard".  Rawckus Magazine – Chris Wheatley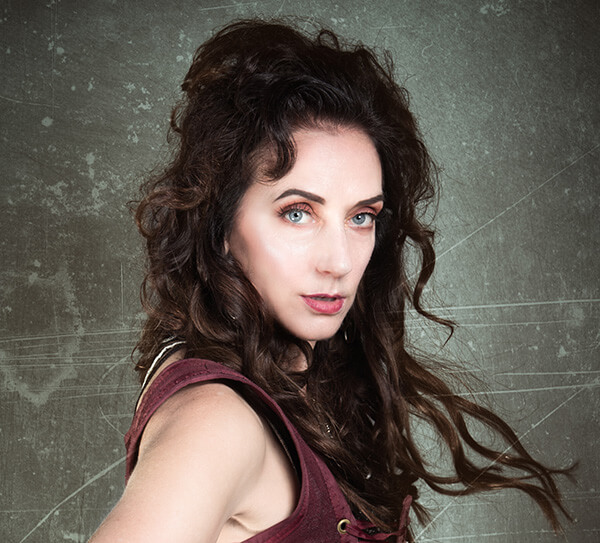 Professional opera singer Valentina O is the eclectic and multifaceted songwriter, vocalist, arranger, and producer behind Nymphya. After a personal tragedy in 2006 when her fiancé, record producer Keith Keller, suddenly died, Valentina struggled to bring herself back to life from her crippling grief through music and spiritual practice. Using what Keith taught her, Valentina built her own recording studio in 2011 and began producing and recording DREAM DANCE as a tribute to him.
"On my 4th back to back runthrough of this album, I am really enjoying it. There is a lot of sorrow being released in "Beautiful Wound"; the multi-layered vocals are marvelous. The packaging is stellar;  I love the lyric book, and the artwork.  Nymphya has delivered in spades with this album. I will encourage my listeners to hear this through headphones. . . We have ourselves a celestial new age goddess."  Deep Nuggets Radio – Steven Davies Morris

Up to then, Valentina had appeared throughout the United States as an opera singer, actor and performer, as well as on numerous soundtracks for television, film and commercials (Time/Life Warner, IMAX, and Garfield), and on multiple CD projects for recording artists, including backing up John Cale (The Velvet Underground) on the Tonight Show and appearing on MTV with her group Screaming Divas. It was with Screaming Divas that Valentina also opened for Todd Rundgren at the Fillmore in San Francisco and for George Benson at Villa Montalvo, as well as Dana Carvey at the Shoreline Ampitheatre.
"With this album, Nymphya has created an integrated musical experience with a beginning, middle and an end. Put the music on, and then sit back and listen, and you will soon have grown to love it, to crave it, to want to live in it. Nymphya creates a world that you can only appreciate by totally inhabiting it. This album has a beautiful, unique, consistent musical and emotional vision. . .she's just so versatile and able to infuse each song with its own particular tone and timbre, that she sounds like three or four different singers all rolled into one. This is perfection at work. We may have waited six or seven years for this album to become reality, but it is certainly worth the wait. You get so swept away by the poetic beauty of the melodies, atmospheres, and moods that you forget about all the sweeping and genial electronics being applied in the musical arrangements, which in itself is a massive feat. What can more I say about this beautiful woman with a beautiful voice that hasn't already been said? Breathtaking vocals, deeply stirring music, all impeccably produced. In a word – Spellbinding!"  Staff, TunedLoud

As the award-winning creative director and arranger of the San Francisco-based acapella cabaret group Screaming Divas in the late '90s, Valentina won vocal arrangement awards and top honors in the Beyond Category for the SF Weekly in San Francisco, eventually performing for First Lady Hillary Clinton. She then developed an obtuse love for opera and launched her professional opera career, which brought her to the concert halls of the San Francisco Symphony, San Francisco Opera, Opera Theatre of St. Louis, and New York City Opera, among others.
Reviews in the press characterized Valentina's singing as  "stunning, provocative and consistently beautiful"   . . .  "golden mezzo". . . "gorgeous voice and impressive acting" . . . "brilliance and emotional power". . .  and by 2015, Valentina was commissioned to co-write and musically arrange a cabaret musical based on the life of Edith Piaf, which garnered rave press reviews, extended runs, and a nomination for Best Original Script from the SF Bay Area Theater Critics Circle.
All of these influences feed her original compositions and arrangements for Nymphya.
"Spectacular. . . eclectic but not disjointed, musically fascinating, gripping and moving.The brief soundscapes are little gems of complexity. I think Broken might be my favorite. I have different images in my head every time I listen to it. Howl is also utterly amazing. Such a spacious mix, big and mysterious. And Chrysalis with the bells and plunky strings. Egad. Those miniature tracks are skillfully built, and placed in just the right places. What a spectacular idea. The vocal mix on Wasteland is especially brilliant. That track may be my favorite for that reason, although it's very hard to pick just one. This is a truly extraordinary accomplishment and an amazing CD from start to finish."  Author, Singer, Guitarist – David Gordon
DREAM DANCE features Valentina on vocals, guitar, keyboards, music programming, and percussion, Ray Schaeffer on bass, Anthony Flores on drums, Philip Everett on Electric Lapharp, and Gentry Bronson on piano and lyrics for four of the songs.